How to Utilize Emojis in Social Media Posts?
We're here to reveal the reasons why emoticons are so necessary for your brand - as well as how to utilize them appropriately in your marketing plan.
DIGITAL MARKETING
Varsha Gehlot
9/5/20222 min read
Emojis are an essential aspect of visual marketing and online communication. Emoticons reduce word count and make the message look less cluttered; they are also more visually attractive.
Emojis are international. Everybody comprehends the basic symbolism of a smiley face, a pizza slice, or a palm tree emoji -- causing it ever more essential to use to your brand's advantage.
Utilizing emojis with your branded content on social media is one way to make it more relatable to the audience.
Digital communications are evolving and becoming more concise Emojis are seen everywhere within text messages, social media platforms, mobile push app notifications, online advertisements, and email marketing. Now we are in a rapid shift from the usage of full-word internet mnemonics to straightforward emojis.
Emojis are a short, fast, and more expressive way to communicate. Emojis can be used for impactful messaging and garner instant attention in captions, comments, stories, & direct messages emojis. Emojis get immediate attention from followers. Emojis also generate higher interactive responses and engagement rates on your social media posts. They make branding more relevant, leaving an everlasting impression.
Here are recommendations on how to use emojis on social media:
Don't go overboard with emojis

Only add appropriate emojis

Know the meaning of emojis before using them

Create brand-specific emojis
Include wherever it's necessary Emojis are essential for making your brand more compassionate and interactive. People tend to view them more formally if they avoid using emojis in their marketing strategy. So to smash the corporate ice, brands must use emojis on social media.
Always employ emoticons when engaging directly with a customer or an audience. As marketers, one has to constantly remind ourselves how critical it is to connect with the audience and customers, and that's the most real place you could use an emoji! Finally, don't forget to employ them in the copy of your posts and, most notably, in your call-to-actions.
These tiny symbols can do wonders for business growth, sales, and revenue. Plain old texts may not fit your purpose all the time. Add some life to your brand using relevant emojis while sending emails or in your social media posts. Just make sure you don't denigrate anyone with emojis. Good Luck!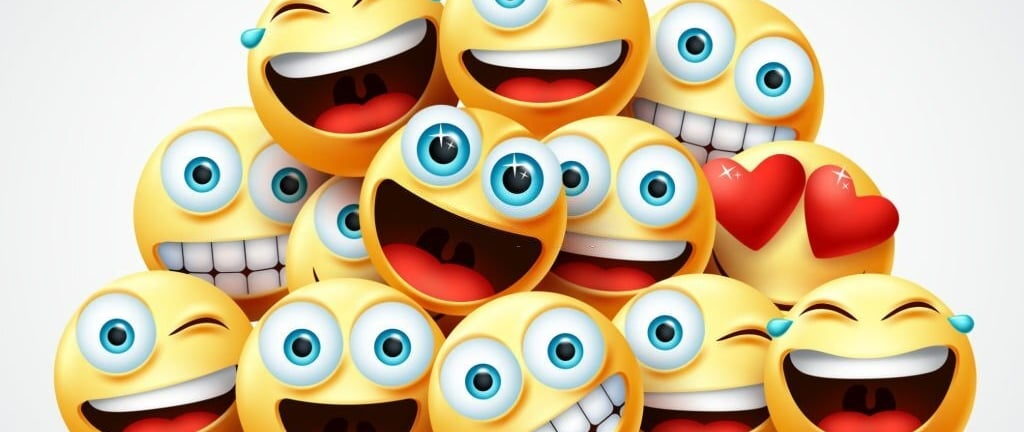 Subscribe to Our Newsletters
Copyright © 2021 - Varsha Gehlot. All rights reserved.